Everything changes in this world. Some things change for good and others not for good. However, you have to keep changing and improving your digital marketing strategies because this will only be for your good. You don't want to keep sticking to the old marketing strategies because with time they would become stale like old food. By change it does not mean that you should change everything including the things that are working. In fact, the finger is pointing at improving your marketing methods and if they are already going good, you could make them even better.
Improving marketing methods at will is one thing, modifying them based on the modern needs is another. Google is always making changes to its algorithms and you know how much your digital marketing depends on Google. SEO, SEM, PPC etc. all depend on Google and the changes it makes in its algorithms. If you don't make the necessary changes in your digital marketing approach you might as well end up getting penalized. In simple words, start looking for the areas that need improvement in your marketing. Here are some tips that could help you improve your current marketing methods.
Forget About Quantity
When it comes to SEO you need to stick to a very simple rule, "forget about quantity". This applies to literally everything important that is associated with search engine optimization. First, there was this concept of stuffing keywords into the content to get better rankings on Google. This gave rise to an era of completely absurd content on websites that made no sense to readers and offered absolutely no information but were still on top of Google search results. Stuff keywords in your content now and you will end up at the bottom of the search results.
Online websites were working vehemently on increasing the number of backlinks. Of course, when the battle is of "more", those with more resources and other-than-legal methods have the upper hand. Google put an end to that as well and you can't rank on top with more backlinks. The way to be in top results now is to have more quality links. Make sure you get rid of any content on your website that is a speaking proof of your felony of keyword stuffing. Furthermore, disavow all the backlinks that come from shady websites because they are going to act like weight tied to your feet as you swim through the sea.
In simplest words, it is about time you spend some time and money into getting a professional SEO firm hired for the job. They will get rid of bad content and low quality backlinks for you, and provide you with better backlinks and content.
Your Target Is Mobile
When you imagine your customers and target audience now, don't imagine them sitting on computers staring at a big LCD with one hand on the mouse. You have to think about people walking to their workplaces, businesses, schools and homes with their mobile devices in their hands. The world has gone mobile and keeping your online approach static and old is you saying you don't want to go forward. You could decide to remain that way but the world will not stop for you and you will end up with a fast diminishing traffic on your website due to the un-mobile experience it will offer.
The first step you need to take towards mobile marketing is making your website compatible with mobile devices. Did you know you could rank higher in Google search engines if you had a separate mobile website for mobile users? Did you know Google would put mobile applications on top of all of its search results when people look for keywords that are part of the application's tags? Another way of making your website mobile is through responsive website design. This is the design that allows your website to resize according to the screen size on which a user is viewing it.
As you improve the overall experience of your target audience, they are bound to come to your website and leave the old websites with obnoxiously sized icons and images on small smartphone screens.
Go For Local SEO
Local SEO has been getting bigger and bigger with time. It is because the giant of the internet i.e. Google, has been working on this aspect of its services. In the past, you only had to worry about your overall SEO marketing so you could appear in top results when people searched for keywords related to your industry or business. However, that made the competition impossible for small and new businesses. In addition to that, most of the work done by SEO professionals was useless because their efforts were targeted at the whole world whereas their most potential customers were the local audience.
With local SEO it became possible for businesses to specifically target local audience. Of course, if you were a store in New York selling shoes, you could not expect someone from Malaysia to come to your store for shopping. If you have not created a website yet, you could create one with a domain name that has your local area's name in it. For example, if your business is in Jacksonville, Florida, you could name your domain as zeolearn.com. Make sure that you are consistent with your address and contact details all across the internet.
Don't miss filling out information on your Google Places dashboard because all your information is going to appear with your search result on Google.
Go For Web Translation
It is quite shocking that it took businesses literally years to realize that they had to translate their websites after going international. Internet is global and when your business has its customers located in multiple countries of the world, you would want to personalize the experience for them. It is an inferior strategy to stick to your English website and expect people to understand everything on it. The truth is that a huge population of people does not understand English and can't read it. The only way to communicate with these people is through their own language.
Website translation services have become quite a thing in the recent years. To get a good idea of why website translation is so important just look at the social networking websites. Join communities from other countries and you will see young people talking in their own language. Just on Google+ you can find many communities where people type Urdu, Hindi, Malay etc. because the moderators of these communities know their audience. You could use some modern programs for translating your website and other content on the internet.
There are software tools that allow you to translate specific parts of the website too. Make sure you translate your blog posts too when posting them on social networking websites in addition to your website. An alternative option is to use the online professional translation services and let native people translate your website for native audience.
Improve Your Email Marketing
If you are using emails just like you used to use mails, you are doing it wrong. Email marketing is considered the most powerful method of internet or digital marketing by experts from around the globe. Email marketing beats social media marketing and other digital marketing methods by huge margins when it comes to conversion and response. Doing your emails manually is not the modern thing. You now have softwares and applications that allow you to control your email marketing and make the most out of it. These softwares automate a lot of the processes that are repetitive in your email marketing tasks.
These softwares will give you access to a dashboard for general overview of how your emails are performing. With detailed reports you can see which emails have worked and which haven't. You could literally make the most of AB testing and alternate option methods when you can track the response of your target audience to your emails. These softwares also come with literally hundreds of templates that make your job of designing emails easier. However, this should not stop you from being creative with your emails. In fact, you should hire someone who could work on your emails to make them more lucrative.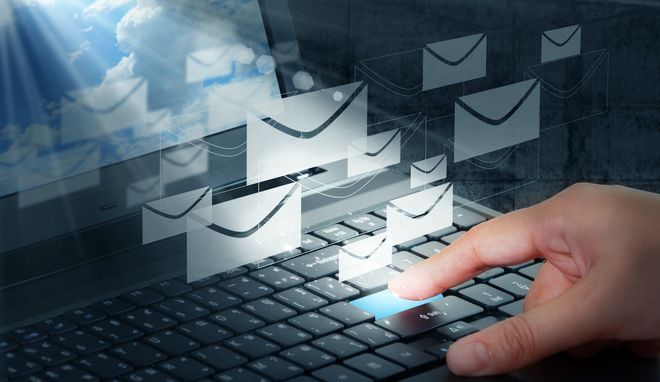 Email marketing softwares also allow you to respond to your customers' inquiries automatically. With automated responses you can make sure to not miss a single potential customer. They also give you access to other online information of customers that they have shared on social networking platforms so you could personalize your emails to perfection.
Final Thoughts
If you are a business with presence in the online world you have to keep an eye on everything that's changing in digital marketing methods. Search engine optimization, email marketing, PPC, affiliate marketing, banner advertising, social media marketing, blogging etc. are all different methods of marketing on the internet but you can't make the most of them until you keep improving your strategies with changing times and market needs.