Are you looking to set up a membership website with WordPress?
With a membership plugin, you'll be able to create memberships easily. You can then restrict content for members only.
Membership plugins are available for pretty much any budget and come packed with features. But you need to make sure you choose the right one.
Table of Contents:
In this article, we'll share 6 of the top WordPress membership plugins, and we'll tell you what features are important.
The Best WordPress Membership Plugins
1. MemberPress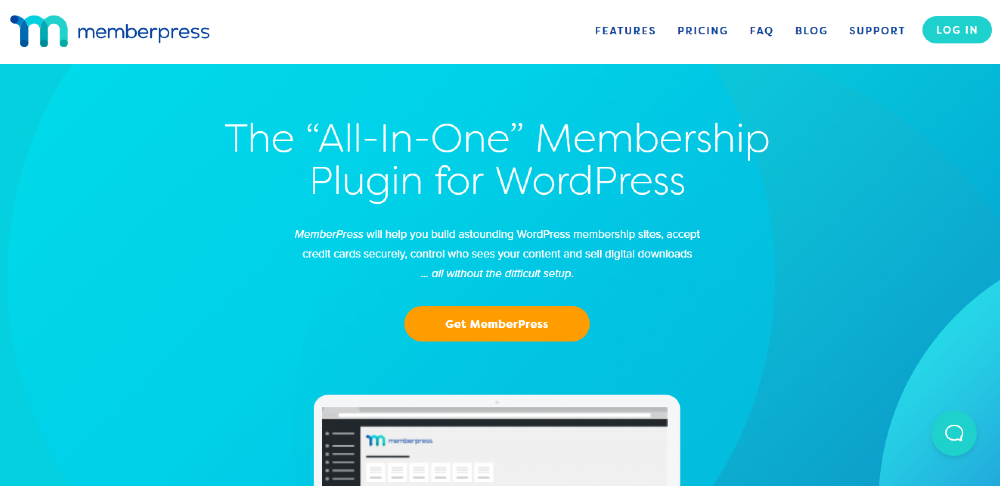 MemberPress is a top choice when it comes to WordPress membership plugins. It comes with everything you need to create a membership website, and there are add-ons, too.
It's simple to use, and once you're set-up, you can track and manage your memberships. You can set up trial periods and set up reminders for membership renewals.
Easy to implement and use
Excellent Support
Restrict certain content from non-members, such as categories or pages
Integrates with email marketing services, such as MailChimp and GetResponse
Supports multiple payment gateways, such as PayPal, Authorize.net, and Stripe
Includes pricing templates
Create membership levels
Includes content dripping
Learning curve for some of the features
Price: MemberPress's Basic annual subscription costs $129 for 1 site. If you want to use Authorize.net or sell corporate memberships, you need the Plus plan, which costs $229 per year for up to 2 sites. The Pro plan is the most expensive, costing $329 per year. With that, you get exclusive add-ons and the Affiliate Royale program. There's a 14-day money-back guarantee.
2. Paid Memberships Pro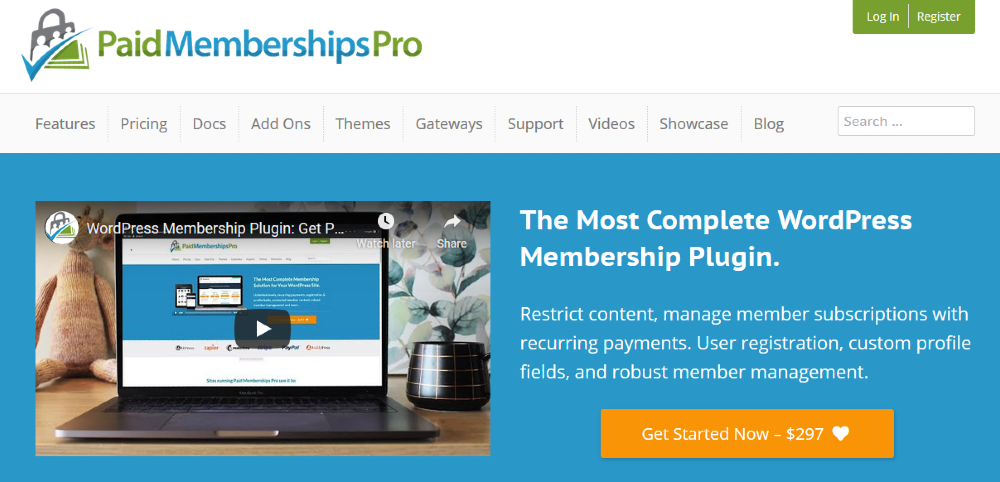 Paid Memberships Pro is a great option if you're on a low budget.
Why? Because it offers a free plan.
It's pretty basic out of the box, but there are free add-ons available. The premium plans have more choice, though.
You can set up unique pricing, recurring subscriptions, as well as offer a free trial or a reduced price. You also get detailed reports which let you keep track of sales and visitors.
Free and premium plans
Unlimited membership levels
Integrates with payment gateways easily
Restrict access to certain content or categories
Control access for membership levels
Drip content feature (Premium)
Great support
Price: There's a free plan and 2 paid plans. The Plus plan costs $297 per year for up to 5 sites and comes with over 60 paid add-ons. The Unlimited plan has the same features, but costs $597 per year and covers an unlimited number of sites. There's a 30-day money-back guarantee.
3. LearnDash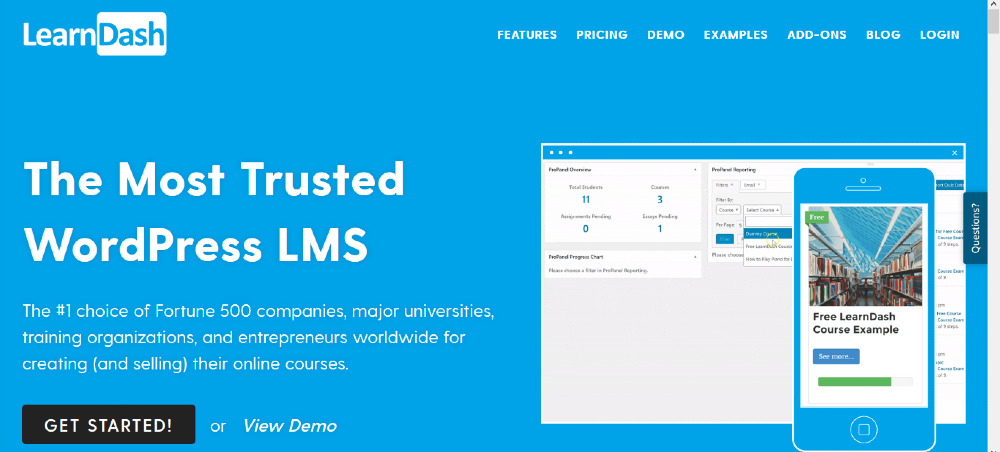 Are you looking to create an online course membership site?
Look no further, LearnDash has exactly what you need.
LearnDash is an LMS (Learning Management System) plugin. You can create and sell online courses with a one-time cost through a shopping cart, a recurring subscription, or as an all-access membership.
Plus, you can let customers unlock new courses through points earned on completion of a course. This can help with your retention rate, as you give customers a reason to keep learning.
You can keep track of your memberships and courses, and members can track their progress with courses, too.
Unlimited courses and users
Easily create and sell courses
Create quizzes
Manage users and courses
Drip content feature
Payment gateways: PayPal, Strips and more
Points, badges, and certificates as performance rewards.
Price: The Basic plan costs $159 per year for one site. Then there's the Plus Package costing $189 for up to 10 sites, and the Pro Package costing $329 for up to 25 sites. All have the same features, except the top 2 plans include ProPanel, which is a dashboard and live activity reporting add-on. There's a 30-day money-back guarantee.
4. WooCommerce Memberships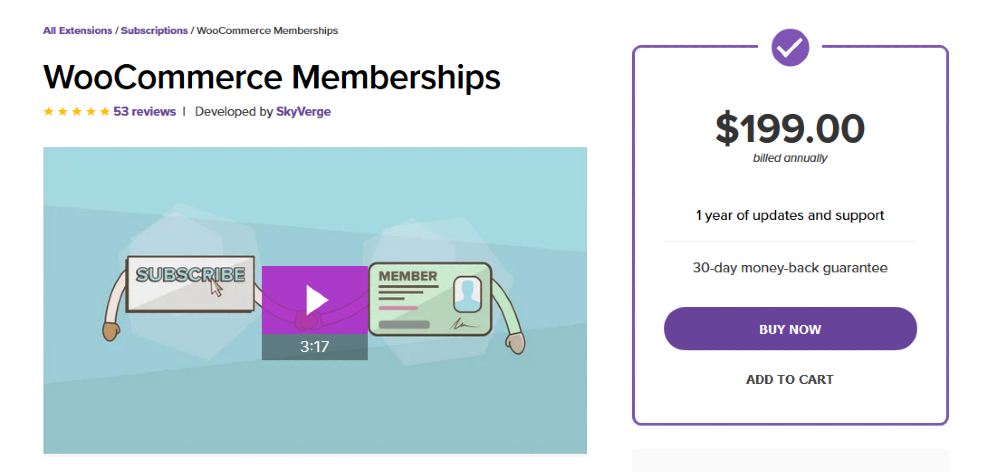 If you want to set up memberships on your WooCommerce store, then the WooCommerce Memberships add-on is a great fit.
It's not a standalone plugin, so you need the WooCommerce plugin to use it.
It's easy to use and lets you link memberships to your store. For instance, you can restrict viewing of certain content or you can restrict your products so that they can only be purchased by registered users.
You can only provide set memberships, though, such as monthly or annual. Plus, to accept recurring payments, you need to install WooCommerce Subscriptions as well.
Drip content feature
Set trial periods
Set different discounts or deals for members and non-members
Integrates with multiple payment methods
Unlimited membership levels
Offer discounts to members
Additional add-ons cost money
The overall cost can be expensive
Price: WooCommerce Memberships costs $199 per year for one site. Adding on WooCommerce Subscriptions will cost you another $199 per year for one site. Updates and support are available for 1 year, and there's a 30-day money-back guarantee.
5. Restrict Content Pro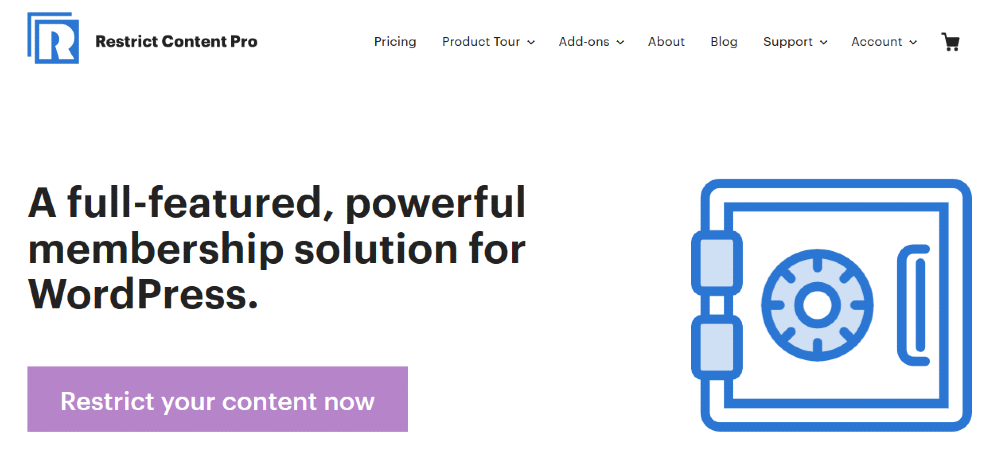 Restrict Content Pro is a basic WordPress membership plugin that can be kitted out with add-ons when you need them. It's free, but there are premium options available.
You can create many different types of memberships including online magazine subscriptions, private forum membership, content memberships, and so on.
Integrates with Stripe, 2Checkout, Authorize.net and more
Sell unlimited digital products
Unlimited memberships
Unlimited subscription levels
Customers can view and manage their accounts
Drip content feature
Can implement a free trial, discounts, and promotions
Integrates with WooCommerce
Price: It costs $99 per year for the Personal plan, which is for 1 site and you get 13 free add-ons. The Plus plan is the same but costs $149 for 5 sites.
The Professional Plan costs $249 per year and is for unlimited sites. You get the same as the cheaper plans, as well as 18 Pro add-ons and all future add-ons. The Ultimate plan is the same but costs $499 per year and you get lifetime updates and support. There's a 30-day money-back guarantee.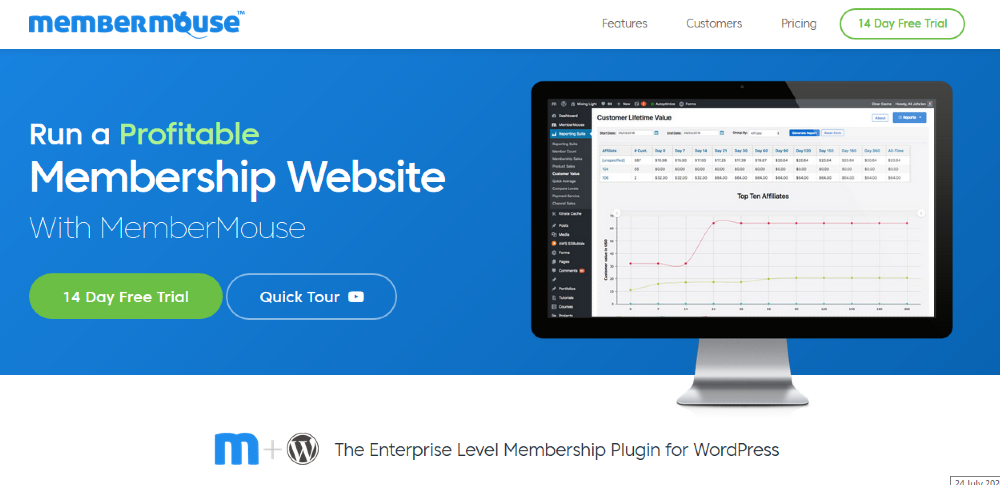 MemberMouse is a great option if you want a quick setup, and you don't have to be technically minded, either. With MemberMouse, you can sell products as well as memberships. You can set up a whole password-protected member's only area, too.
There's a content widget that allows you to showcase what content is available for members. There's also its SmartTags feature, which lets you use shortcodes to display content, offers, and more, dynamically. That means you can display relevant content or products after a sale, and more.
Multiple membership levels and different durations
Create free trials
Drip content feature
Statistics and other performance information
Create coupons and discounts
Members can gift memberships to other people
Provides links to promote your website
Multiple payment gateways
Manage customers
Price: MemberMouse is expensive. The Builder plan costs $33 per month for 5,000 members, the Advanced plan costs $82 per month for 50,000 members and the Premium plan costs $248 per month for 100,000 members. They're billed annually, too. If you need to add more members, you need to contact MemberMouse. There's a 14-day free trial if you want to test it out, though.
What to Look for in a WordPress Membership Plugin
Although you could pick any membership plugin, you need to make sure it suits your needs.
There are 3 main factors to consider; compatibility, ease of use, and features. We'll get into those now.
Compatibility
The plugin needs to be compatible with your WordPress theme and existing plugins. You can give it a test run by installing the plugin on your local WordPress install. Provided everything runs smoothly, you can install the plugin on your main website.
Ease of Use
It should be simple to use, especially if you're a newbie. Here's the thing, though:
Many plugins come with a whole feature-set from the get-go. Although that may seem good, it can be overwhelming.
There are more basic plugins, though. They have the most important features that are needed. You have the option of adding to your feature-set through add-ons, but it keeps things simple in the beginning.
Features
As we said, some plugins come with only the most essential components, while others are fully loaded.
That will affect the price you pay:
A lightweight plugin may be cheaper, but you'll need to pay for add-ons
A full-featured plugin will cost more initially, but everything is included
You need to think about what you want your memberships to offer.
Do you want multiple membership levels?
Perhaps you want to use a specific payment gateway? Or multiple options?
Or maybe you want a drip content feature.
Knowing what you need or want will help you decide which WordPress membership plugin is the best for you. We have pointed out the main features of each plugin for you above.
How to Choose the Right Membership Plugin
Choosing the right membership plugin really comes down to what features you need. First and foremost, you need to make sure the plugin is compatible with your current theme, etc.
As an overall best WordPress membership plugin, the top choice is MemberPress. It's easy to set up and use and comes with a ton of features.
That said, if you're on a shoe-string budget, both Restrict Content Pro and Paid Memberships Pro have free plans.
Or, if you have a WooCommerce store, you can use the WooCommerce Memberships add-on for easy integration.
LearnDash is the best choice if you want to sell online courses.
There are lots of options, but with those choices, you can narrow it down to what you need.